English:
Add you're website link to the full porn-upload.com network!
You're website link with anchor title on all photo upload websites:
- Link visible on every page on all websites.
- Over 660K unique visitors each month.
- Backlinks good for SEO (google results) + many visits (clicks on html link)
Contact:
info@porn-upload.com
We accept paypal, paxum and bankwire transfer.
Premium upload account
Upload unlimited amount of images to
Porn-upload.com
and
add all your websites links directly to your images
. No limits! You can add as much html links as you want.
Your image/thumbnail will get exposure on our full network. Your links and images will remain online forever. Free life time traffic! Even after your premium account has expired!
Read all about Premium Accounts and the benefits here...
Examples of premium uploaded images:
Many satisfied customers already purchased a Premium Account, including: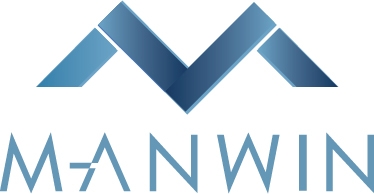 Company behind Porn.com
Regular sidebar link package 1: Link on all 13 websites:
Package 1: Link on 13 websites (+ 9 subdomains):
Price for one year $180
Links will be added on:
nude-and-famous.com | free-nude.pics | porn-upload.com | sexfotos.gratis | bier-en-tieten.nl |
ex-girlfriend-gallery.com | nude-girlfriend-revenge.eu | nude-beach.pics | naked-indian-amateurs.net | chubby-amateur-pics.net | popcum.net | extremebunnies.com | nude-celebrity.pictures
Popups
Popups on full network (15 sites, approx 660k unique monthly visitors)
Price for 3 months $900.
Full page overlay
NEW!
In rotation 1/10. Your website will be shown in a full page overlay on all the single picture pages on
porn-upload.com
&
hotporn.pictures
ALL GEO (Except DE, NL, BE and IT) Price for 1 month $100.
ALL GEO (Except DE, NL, BE, and IT) Price for 3 months $200.
ONE MONTH FREE!
GERMANY DE visitors (rotation 1/5) Price for 1 month $90.
DUTCH NL visitors (rotation 1/6) Price for 1 month $90.
Header banner (720x90)
Leaderboard banner on top of alle pages, on all 15 websites.
Price for 3 months $500.
Header tab links
'Videos' or 'Sex Date' header tab on
Porn-upload.com
. You can change the title for the tab(s).
Price for 1 months $80.
Price for 3 months $200.
Blogpost on Nude-and-famous.com
Publish your own guest blogpost(Permanent placement), or we can write you a 1000 words blogpost about your website.
Price for 1 blogpost on nude-and-famous.com $40.
We can write your blogpost (1000 words) for a $10 fee. Example of blogpost written by us:
Example blog
.
The porn-upload.com network:
English websites:
Dutch and German websites:
Contact: info@porn-upload.com
BTW (VAT) number: NL109009770B01
Chamber of commerce number: 01158500